Home
›
Products
›
Brilliant-newton-3-in-1-bathroom-mate-light-and-exhaust-fan-sedltnewt3in1wh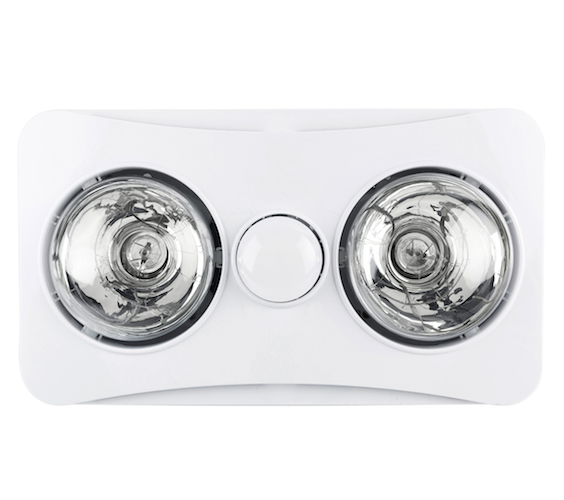 Newton 3-in-1 Bathroom Mate (Light & Exhaust Fan)
$65.00
AUD


Approx $47.45

USD

Product Code: SEDLTNEWT3IN1WH
Description:
Newton 3-in-1 Bathroom Mate - White
Includes wall switch, 1.5m length x 100mm diameter flexible aluminium ducting and exterior vent.

Simple modern design 3-in-1 Bathroom Mates suit small to medium bathrooms.

This unit is fitted with a thermostat switch that will automatically turn on if the internal temperature exceeds 80ºC.
Includes 3 Year Warranty

DIMENSIONS
185 x 345mm


SPECIFICATION
| | |
| --- | --- |
| LIGHT | |
| Lamp Type | R63 LED |
| Wattage (W) | 9W |
| Colour Temp (K) | 4200 Cool White |
| HEAT | |
| Wattage (W) | 2 x 275W |
| EXHAUST | |
| Wattage (W) | 35W |
| Duct Size (mm) | Ø100 |
| Noise (dB) | <45 |
| m³/MIN | <4.0 |
| m³/HR | <240 |
| L/SEC | <67 |